ARE YOU UP FOR THE CHALLENGE!
Does your workplace, social club, school or community group look for any excuse to host a morning tea event?
Do you work with a bunch of fun women, that love getting behind a worthy cause?
Why not take on my 1000 Bra Chain Workplace Challenge?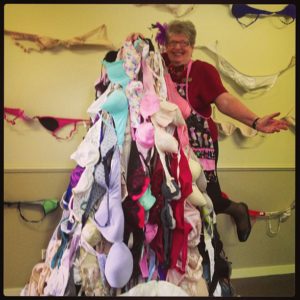 It's quite simple to get involved and you can start today!
Register your 1000 Bra Chain Workplace Challenge below
Send an email around (with the appropriate approval) that you are taking on the challenge, between now and 1st January 2018, and ask your colleagues to donate their old bras and a few bucks if they can spare it.
Be sure to include a link to my 'World's Longest Bra Chain' page and the McGrath Foundation 'Curve Lurve' donation link so everyone knows we are legit.
Decorate a box or basket in private location in the office and watch the bras pile up.

1000 sounds like a lot, especially for an individual, which is why I came up with the concept of a workplace challenge. Honestly though, don't let the number put you off, it is amazing what you can achieve just using a little social media and simply spreading the word.
PLEASE

PLEASE

PLEASE

don't forget to collect the bucks with the bras too, it's one thing to show your support (pun intended haha) but the difference we are trying to make is with the children who will benefit from the
McGrath Foundation's 'Curve Lurve' program

educating them how to live a healthier life and be aware of their changing bodies. and don't be put off about how to get the bras to me... if we are in contact we can work something out. I have lots of businesses, including courier companies, coming on board to offer their support.
If your bra pile starts to get out of hand, or you're not sure how you will get them to me, don't worry. Get in contact and we can work it out. I have lots of businesses, including courier companies and truck drivers coming on board to offer their support.
So send me an email via the form below and register your
1000 Bra Chain Workplace Challenge

TODAY!
The sooner we get focused the sooner we smash this record and cancer's butt! 😉
Details :
* Register your participation below.
* Aim to collect a minimum of 1000 bras.
* Collect a dollar or donation with each bra. If the bras have been donated by someone unable to donate cash i.e. charity shops don't stress just maybe ask one of your male friends for a small donation instead. They may be tough but the fellas still like to help, no harm in asking right?
* Donate your cash donations via the official McGrath Foundation 'Curve Lurve' fundraising link - CLICK HERE TO BE REDIRECTED.
* Connect with us via our Social Media platforms - all main profiles are to the right in our nav bar.
* Join our official Facebook Group - CLICK HERE TO BE REDIRECTED.
* Share your involvement with your friends on social media.
* Have your contribution donated online and your bra collection counted for collection by 1st January 2018 (we can work on the delivery mode together).
Suggestions to collect your 1000 bra quota :
1. Visit your local charity shops and ask them for any bras they are unable to use.
2. Let your local school, day care, uni, college etc know what you are up to and ask them to collect on your behalf.
3. Share with your work mates what you are doing and ask for their support.
4. Raid your family and girlfriends drawers.
5. Mention your involvement when networking your business, it's a great conversation starter.
6. Break the challenge down into manageable chunks i.e. 200 a month so it doesn't seem so overwhelming.
7. Host a bra collecting event.
So who's putting the kettle on?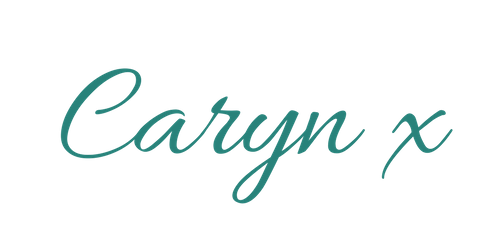 REGISTER FOR THE 1000 BRA CHAIN WORKPLACE CHALLENGE HERE