It's on ladies... 8th October 2017...
Spring is upon us ladies and it is time to clean out the closet, ready for an afternoon of fun, laughs and clothes swapping. So grab your girlfriends and up to 10 items of clothing each, you no longer lust over, and get ready to rummage and discover a whole new look for your Spring / Summer wardrobe.
There will be raffles, trade tables, goodie bags and more... plus don't forget to bring your old bras and $1 per bra, to donate to my world record attempt of the 'World's Longest Bra Chain', proudly supporting the prevention and early detection of cancer within our youth.
HOW THE CLOTHING EXCHANGE WORKS
Each person can bring up to 10 garments (Please read T&C's below)
In an attempt to keep the value of everyone's exchange fair please refer to the list of brands and stores of where we would recommend you draw your garments from
You receive a token for each garment you hand over upon arrival and enjoy a glass of something yummy while we sort the items for exchange
With a handful of tokens you spend a few hours browsing through the collection of clothing
Try them on... try some more on... keep going until you find yourself a few new lovely treasures
When you are happy with your finds, you exchange them for your tokens and you spend the rest of the afternoon enjoying the company of the other savvy fashionistas and trade tables
Through the exchange of our past loved clothing and accessories it is my aim to reduce the volume of wasted clothing disposed of every season.
Mother Nature is precious and we should treat her with respect... So don't dump it, donate it, re-love it, reuse it, revamp it or recycle it.  And let's have some fun while we do it.
BRANDS ETC SUITABLE FOR THIS EXCHANGE EVENT...
Forever New / Portmans / Sass and Bide / Talulah / Country Road / Witchery / Piper / Wish / Sportsgirl / Cotton On / Bardot / Cue / Veronica Maine / ASOS / Cooper / Dissh / Esprit / FCUK / Roxy / Leona Edmiston / Dotti / Tigerlily / Sportscraft / Sasha Drake / Katies / Rockmans / Susan / Jeanswest / Just Jeans / Myer stocked brands / David Jones stocked brands and so on...
Handbags / Fascinators / Belts / Shoes / Jewellery
Date: Sunday, 8th October 2017
Time: 2pm - 5pm
Venue: Alexandra Hills Hotel, Cnr Finucane & MacDonald Rds, ALEXANDRA HILLS QLD
Tickets: Available via button below and include drink token upon arrival
What can you expect: Loads of fun! Trade Tables! Raffles! Goodie Bags! Lucky Door Prizes and more...
Parking: FREE on site parking available
DON'T FORGET YOUR OLD BRAS FOR MY WORLD RECORD ATTEMPT!
EARLY BIRD TICKETS - $25.00 per person

GENERAL ADMISSION - $35.00 per person


Your ticket price includes your entry and participation in the clothing exchange, and a glass of something yummy on arrival.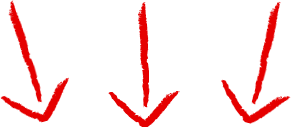 Or
Join The 'ME' Movement and receive a

COMPLIMENTARY

ticket to this event,

plus much much more...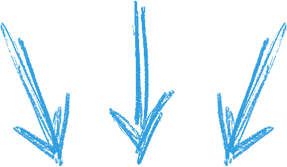 * All left over items will be donated to a local charity
* Damaged or soiled items will not be accepted for exchange
* If you choose to donate it and then change your mind you must return a token for the removal of an item from the donated clothing pool
* All items submitted for the purpose of exchange become of equal value once donated
* No exchanges are available after the close of the event
* Your participation is at your own discretion and should be done so with a charitable heart
Don't forget your old bras for my world record attempt of the 'WORLD'S LONGEST BRA CHAIN'