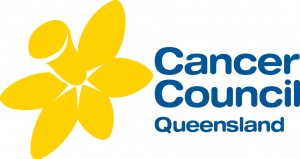 List your business for twelve (12) months, for just $29.95 inc GST,
and support The Cancer Council QLD.
* Twelve (12) month listing per location
* List under as many categories as you like.
* Receive "contributor" access to our Blog, so you can post your own
Press Releases, Articles, Blog Posts etc showing the world just how much of an expert you are in your field.
* We will donate $5.00, on your behalf, to The Cancer Council QLD via our

Everyday Hero Fundraising Account

, when you list and renew each year.
♥ ♥ ♥ ♥ ♥
 Your twelve (12) month listing campaign begins the day after your listing is uploaded, and will be noted in your welcome email, along with your Blog Contributor details, this process usually takes no longer than 24 hours.
To list your business use the Paypal button below to make your payment, upon completion you will be returned to our website, where you will be prompted to provide your business details.
Should you not have a Paypal account, don't worry… you can pay by Mastercard, Visa, Visa Debit or Direct Debit all through the secure Paypal system.  Just follow the prompts once you click the Paypal button below.
It's as easy as that… so what are you waiting for?
Hope to see you on the flip side,
Caryn x