Haloumi… YUM!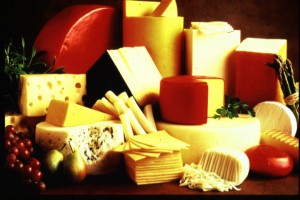 Ingredients
250grams of Haloumi
Baby rocket
1 red onion
5 – 6 tablespoons of olive oil
1 tablespoon of capers
juice of 1 lemon
Italian parsley
1 chilli
1 clove of garlic
Recipe
Mix together in a processor the below ingredients
* 3 – 4 tablespoons of olive oil
* 1 tablespoon of capers
* juice of 1 lemon
* 1 handful of Italian parsley
* 1 chilli, chopped
* 1 clove of garlic, crushed
Slice the Haloumi into fingers and fry with a bit of oil until golden brown. Then plate the dish in the following order.
* Baby rocket
* Sprinkle with diced red onion
* Stack Haloumi fingers onto salad
* Drizzle Relish over the top
Serve immediately.
Serves 4
***
NB – Thank you to whom ever gave me this recipe, I have had it scribbled on a piece of paper forever and cannot for the life of me remember where I first saw it. So whom ever you are…. THANK YOU! It's Delicious!
Enjoy, Cx
---
---