You don't fail unless you quit. So don't quit! - Unknown





Yep! I am giving it another RED HOT crack! But this time we will SMASH it!
While it may seem like I've been quiet on the bra collecting front, nothing could be further from the truth. Since my first attempt at the world record of the 'World's Longest Bra Chain' I have continued to collect and count. I have also taken time to stop and consider all that took place during the first attempt. I've identified what went wrong and what worked well, and with this knowledge and experience, I am ready to bring this baby home.
I have also taken some time to acknowledge WHY it is I want to continue this mission and WHAT it is that will continue to motivate me to keep going, even when I am out of puff. Knowing what lies ahead is incredibly daunting, it was a lot of late nights and a lot of moving parts to bring it all together. With the knowledge that all that was done, wasn't enough last time... the thought of what it will take to make it happen the second time around is something I have had to weigh up, before committing one final time.
With that said... the excitement and joy, I felt the moment I did commit is nothing I have felt before.
The flood of memories that came rushing back of all the beautiful, selfless people that offered their support. The kindness of strangers words, the encouragement from people who have suffered at the hands of this terrible disease is not anything I could have ever imagined.
And then there is the incredible love and generosity of my family and friends... to say I felt like the luckiest girl in the world, on the day of my first attempt is the biggest understatement in the history of understatements.
So to ensure that this time the job gets done right, I am going to do what I should have done last time and ask for the 'right' help. I know exactly what is required this time around and so I have created several options for people to get involved, feel like they can contribute within their means, but also guaranteeing that we don't fall short the second time around.
I know exactly what is required this time around and it is TIME and MONEY. While we had a detailed plan, there were simply not enough hours in the day and definitely not enough financial resources to get the job done right.
| | | |
| --- | --- | --- |
| | ATTEMPT NO. 2... IT'S GAME ON! | |
The core mission is the same as the first attempt, with the same four key initiatives plus one more;
Raise much-needed funding for cancer prevention and early detection, this time specifically within our youth, by supporting the McGrath Foundation 'Curve Lurve' program.
Break the world record, and leverage the event to gain as much exposure as possible for the other three initiatives.
Support Australian businesses that offer their support by either registering as official, bra donation, collection points or sponsoring other events and activities organised by MY LIFE. MY STYLE and The 'ME' Movement.
Develop a Circular Economy framework we can embed into our fundraising project and every day lives, commencing with the donation of the wearable bras, after we break the record, to those less fortunate than us both here at home or abroad.
Create a social movement for those in the community that feel a pull towards what it is I am trying to achieve, and those that are looking for a group of like-minded individuals they can connect with and feel like they are apart of something bigger than themselves. An environment to support and inspire and feel supported and inspired by, through discovering their own 'purpose' in life.
The big difference you will see this time around is
that I know WHAT type of HELP to ask for and
I have created WIN:WIN opportunities for those
that can provide the type of support
we need to bring this baby home!
| | | |
| --- | --- | --- |
| | Help Me Break the World Record | |
I can't do this alone... If you would like to join me on this crazy quest just click the button below to find out how you can get involved.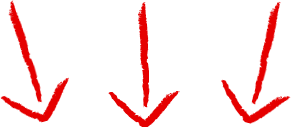 Do you have a question? Then simply pop me an email via the form at the bottom of the page.
At the end of the day any and all help is greatly appreciated and definitely welcomed with open arms. If you have another suggestion please say 'Hi' today and I will be in touch.
Much love and gratitude,