You don't fail unless you quit. So don't quit! - Unknown





Yep! I am giving it another RED HOT crack! But this time we will SMASH it!
| | | |
| --- | --- | --- |
| | ATTEMPT NO. 2... IT'S GAME ON! | |
The core mission is the same as the first attempt, with the same four key initiatives plus one more;
Raise much-needed funding for cancer prevention and early detection, this time specifically within our youth, by supporting the McGrath Foundation 'Curve Lurve' program.
Break the world record, and leverage the event to gain as much exposure as possible for the other 4 initiatives.
Support Australian businesses that offer their support by either registering as official, bra donation, collection points or sponsoring other events and activities organised by MY LIFE. MY STYLE and The 'ME' Movement.
Develop a Circular Economy framework we can embed into our fundraising project and every day lives, commencing with the donation of the wearable bras, after we break the record, to those less fortunate than us both here at home or abroad.
Create a social movement for those in the community that feel a pull towards what it is I am trying to achieve, and those that are looking for a group of like-minded individuals they can connect with and feel like they are apart of something bigger than themselves. An environment to support and inspire and feel supported and inspired by, through discovering their own 'purpose' in life.
The big difference you will see this time around is
that I know WHAT type of HELP to ask for and
I have created WIN:WIN opportunities for those
that can provide the type of support
we need to bring this baby home!
| | | |
| --- | --- | --- |
| | Help Me Break the World Record | |
I can't do this alone... If you would like to join me on this crazy quest just click the button below to find out how you can get involved.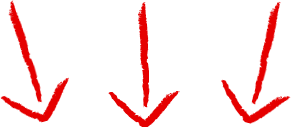 Do you have a question? Then simply pop me an email via the form at the bottom of the page.
At the end of the day any and all help is greatly appreciated and definitely welcomed with open arms. If you have another suggestion please say 'Hi' today and I will be in touch.
Much love and gratitude,